Gain Practical Knowledge from Leading Industry Experts
WondaFund: Investing in people, not assets
Our Most Popular Courses
The right information is the key to your success in any industry
Interactive Virtual Class with Wondafund
Book  virtual one-on-one training sessions with Prince Wonda at your own convenient time in the comfort of your home or office.
Trade the Market like a Pro Wonda
Wondafund is a financial markets and digital skill acquisition platform with top tier experts in the industry , empowering/educating our students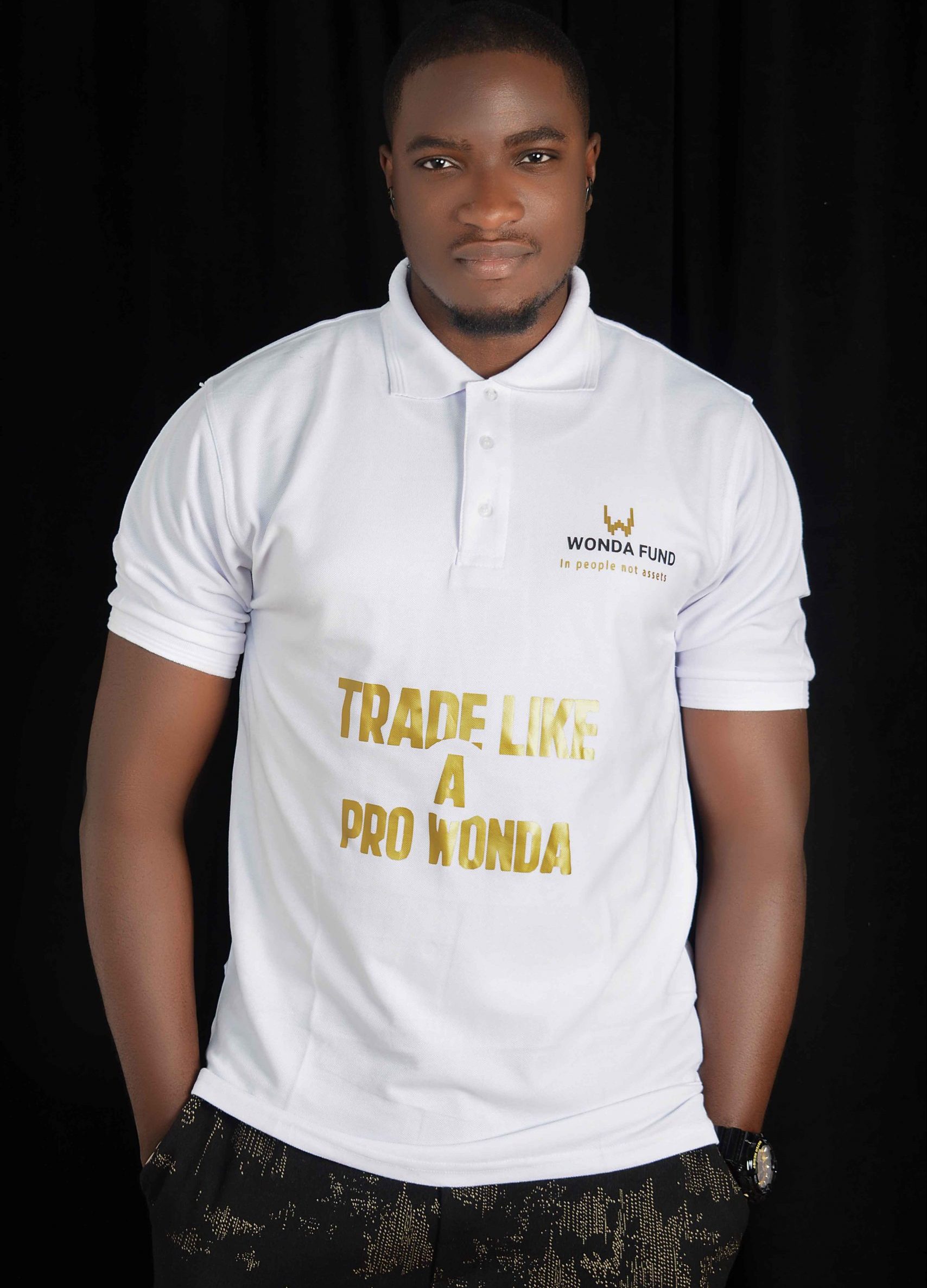 Having an alternate means of making money is not only an option anymore it's a necessity, by trading the financial markets I've found a means to significantly increase income while still having enough time to do every other thing, I've been trading the financial markets and working remotely consistently for years and believe me "THERE'S Nowhere BETTER TO BE", join Wondafund and let's give you the knowledge you need to be a profitable trader/investor or service provider.
Trade your Cash for Crypto
Buy and sell Crypto Currencies at the best rates in the market!!!
BTC, ETH, USDT and more
What Our Students Have to Say
I have been on the Crypto space since 2017 without a sense of bearing or direction...until I got in touch with Prince Wonda in 2020. He brought full stability to me in this space and now I can boldly say I now have a sense of direction.
The pro wonda trading strategy is a wondaful course that is centered on profitable strategies , emotional intelligence and risk management. the course can make any newbie a proffesional trader in 60 days or less
For about 2years, I was wandering around several trading strategies and methods, without making any headway, not until I attended Pro Wonda crypto course, where I was boiled for 2months, and made to see simplicity in analysis, now when I look at the charts, it's much easier to analyse and trust my analysis, making me a profitable trader, wondafund has the secret to profitable trading
Before my experience with Wondafund i can barely understand technical analysis and understand charts of trading pairs but after my time with Wondafund i understand much better fundamental analysis, Technical analysis and Risk management. Just like wondafund use to say in people not assets and my experience with wondafund as made me a better trader.