For many processes to meet their desired outcome, man or machine would need to work efficiently. What is efficiency if we spend all the time required for the process on trials and errors. More so, processes have systems and patterns that are better explained using a manual, and it is always advisable to go on tour with a guide.
The question now becomes, do you wish to move efficiently, save time and incur little or no mistakes at all?
Then you need to learn from the best manual available; experiences. Not just your experience, but THE EXPERIENCE of other people in your field who have gone before you (experts)
Experts provide you with experiential knowledge of how to navigate similar paths. By bringing to the limelight their mistakes through the journey, you already have an alternate route to avoid similar fate, thereby increasing your efficiency, reducing time input and errors.
We have brought in industry-leading experts to show you the paths they traversed, to help you set the right goals and achieve them efficiently.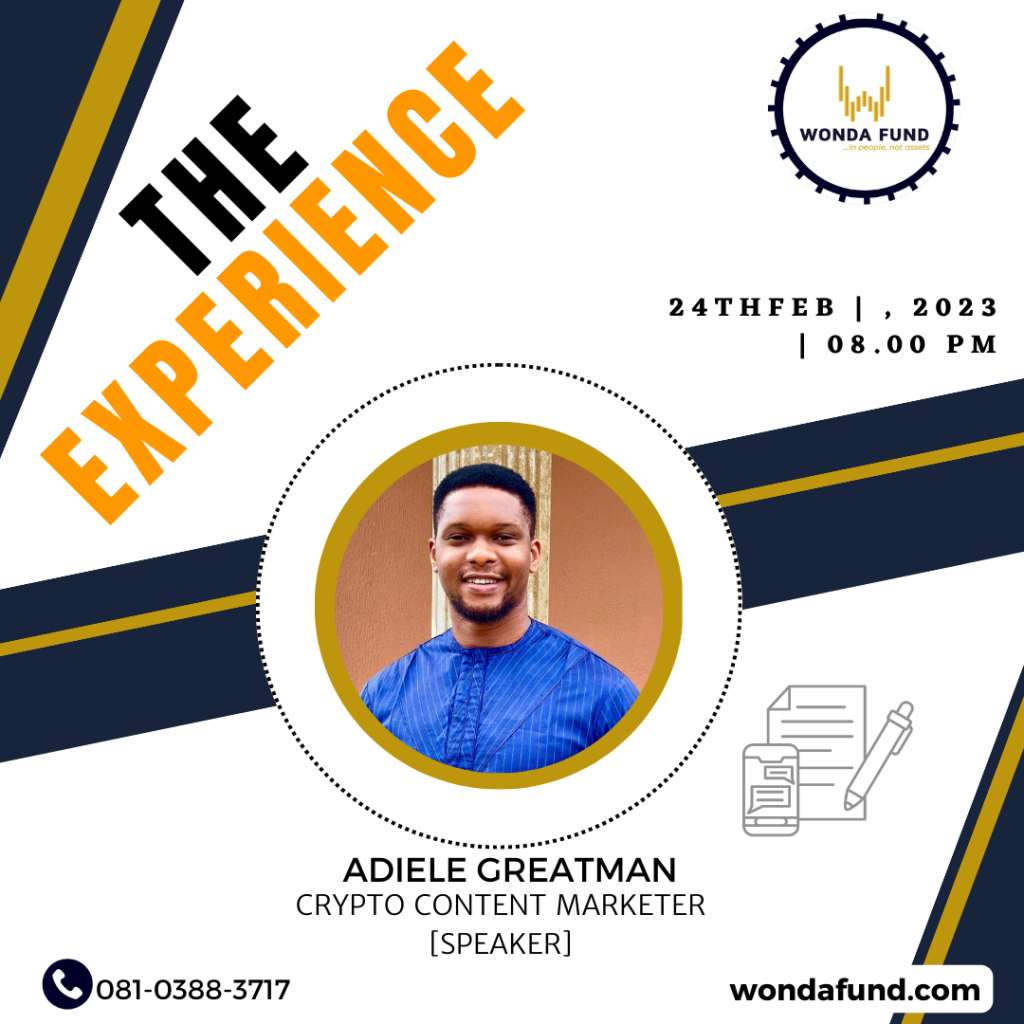 ADIELE GREATMAN is a Content Marketer, blogger, Web 3 Marketer and the current Binance Content Marketing Lead for Africa since 2021, His resume speaks for itself, he will be sharing his experiences with us!!!
You can connect with him on LinkedIn via click here
ABDULLAHI MUHAMMED [ MA5VE]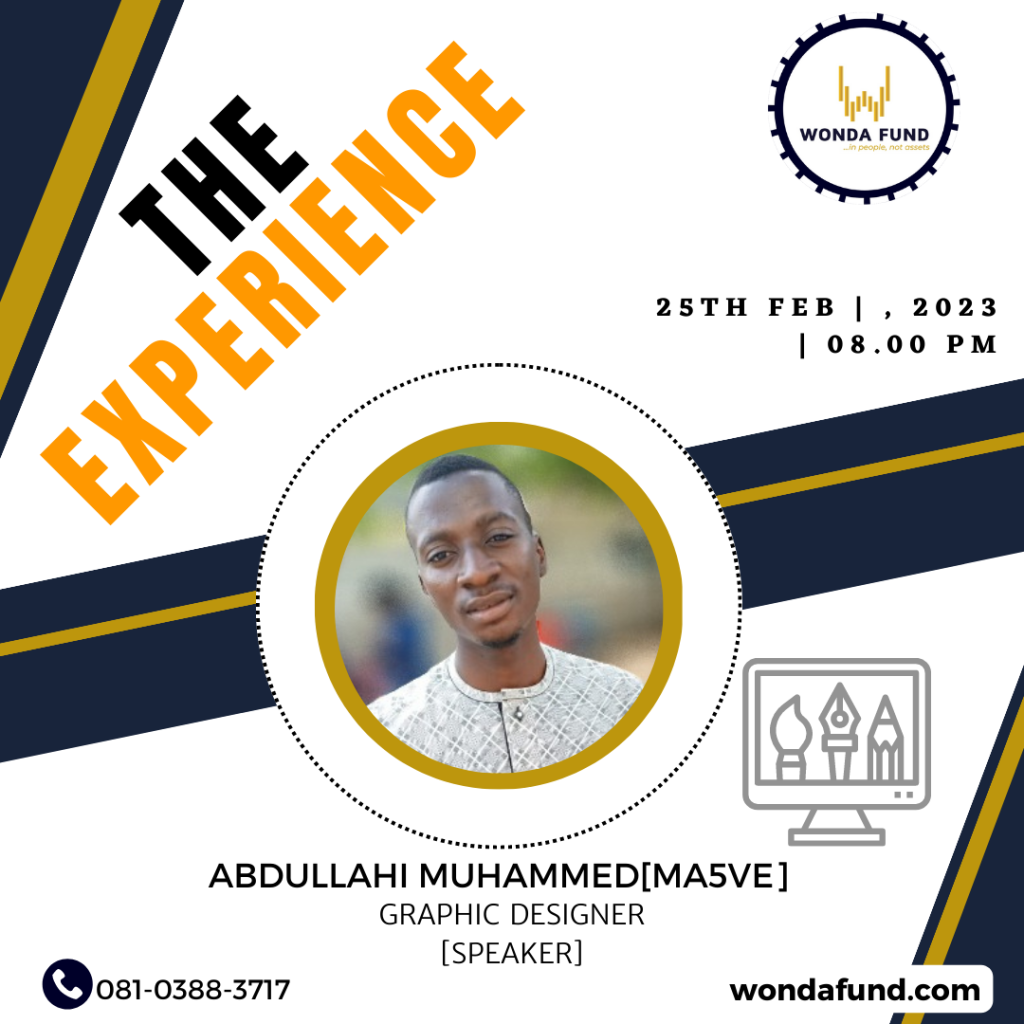 Ma5ve is a Freelance Graphic Designer & Motion Graphics with over 8 years Experience in the Field, He is Responsible for Designing the WondaFund Logo along Many other things, you can look up his works on Instagram via click here
During the Program he will be sharing the secret to his success with us, i assure you , you don't want to miss this.
CASWEENY OJUKWU [POPULARLY KNOWN AS CODING CAS]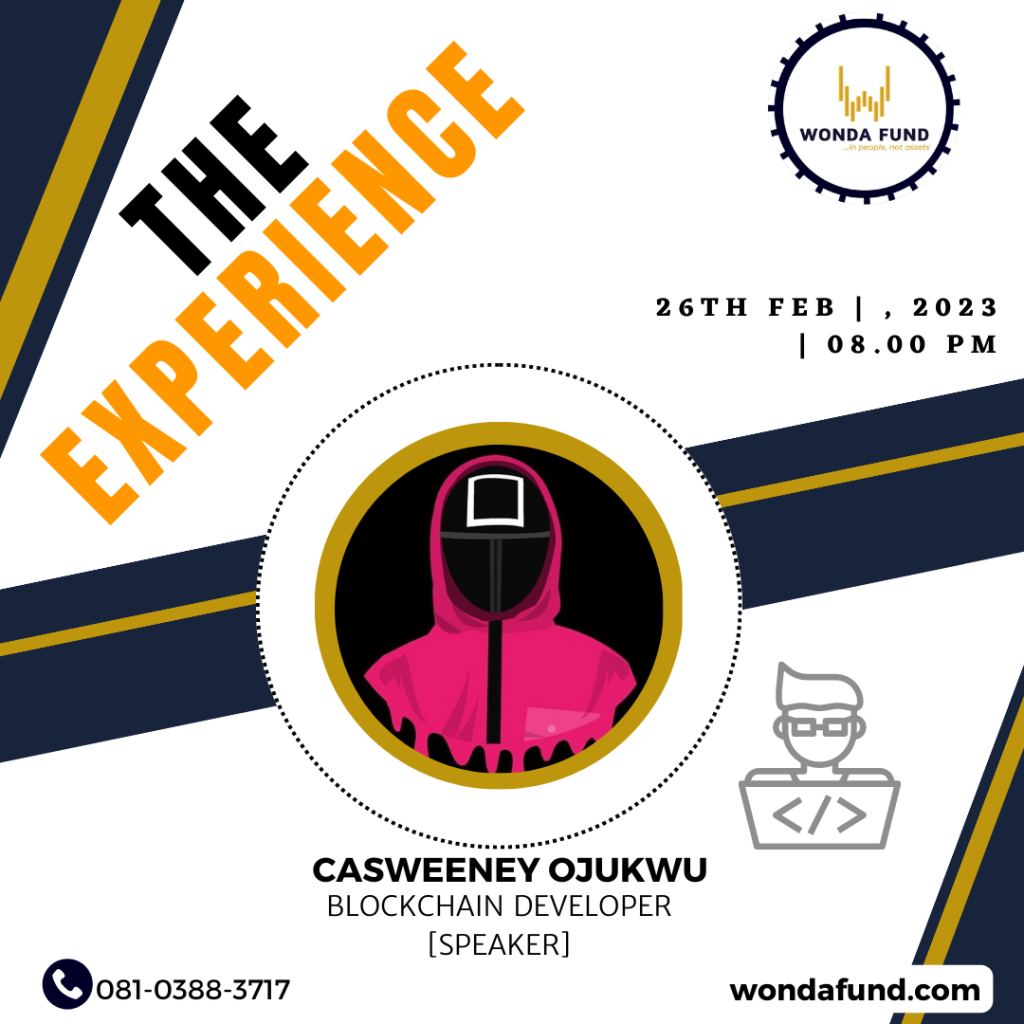 COING CAS is a Top Tier Blockchain Developer with tons of projects under his belt, he worked on a number of the popular blockchains we today; he builds web3 services and is an all round Experienced Web developer with vast wells of knowledge and experience in the craft and he will be our third and final Speaker for The Experience 2023
You can connect with him on linkedIn via click here
There's nothing better than learning from other peoples experiences and it doesn't get any better than this, i can confidently say that you can't afford to miss The Experience 2023!!!

click to join the program!!! Join Group