There's no better time to start your forex trading journey!!! Trading is a high income skill that in my opinion has infinite potential [to your finances].
WondaFund Trading Academy will be hosting a 10day FREE TRAINING on how to get into and trade the forex market… The training will be held for 10days and will cover most things about the forex market. as our custom the classes will be informative ,educating and entertaining.
OUTLINE:
DAY1 – INTRO TO FOREX TRADING
DAY2 – COMMON THINGS/TERMS IN FOREX TRADING
DAY3 – TECHNICAL ANALYSIS IN FOREX TRADING
DAY4 – SUPPORT & RESISTANCE
DAY5 – TRENDLINES AND CHANNELS
DAY6 – INDICATORS
DAY7 – ANALYSIS IN FX/LIVE ANALYSIS
DAY8 – LIVE ANALYSIS X2
DAY9 – EXPERT OPINION ON HOW TO SURVIVE THE FOREX MARKET
DAY10 – RISK MANAGEMENT & POSITION SIZING
Listed above are the key topics we will be teaching during the course of the program.
The exact program schedule are shown in the images below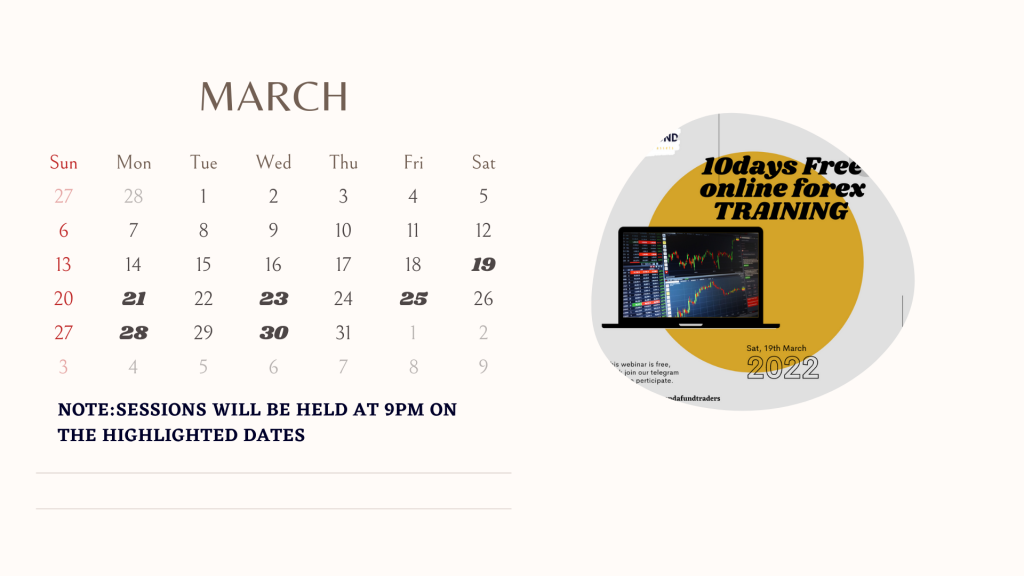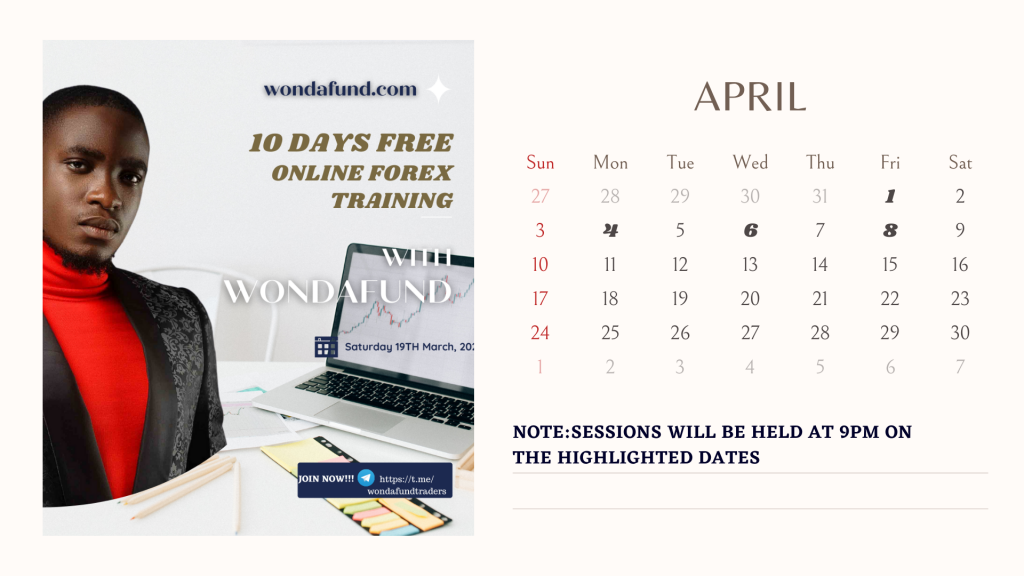 And end on the 8th of April
I can guarantee you, this is one class you don't want to miss!!! it's going to be a life changing experience for most….

The entire class will be held on telegram join here.. so endeavor to join the group in order to participate in this and all our other programs!!!.