HAVE YOU EVER IMAGINED LOOSING EVERYTHING YOU OWN AND WORKED FOR??..

Literally, if you lost everything you own right now what would you do, how would you react ,what would your life be like, would you get back up or will that be the end of your trying and pushing your growth ;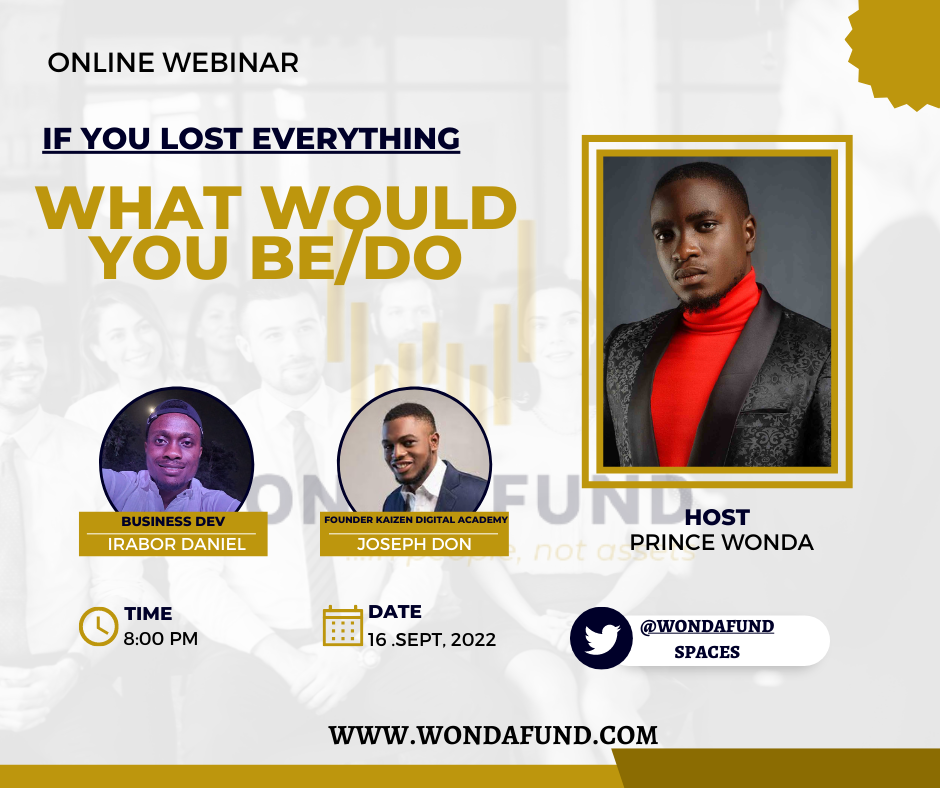 What would you do?
Next Friday at 8:PM WondaFund is bringing you a very interesting topic, it will be very educational and intriguing as we have two guest speakers who will be sharing their view and answering the questions from their own perspective. .
Join us on Friday 8:Pm to experience and to witness what these professionals would do if they were put in that situation…
"This is one you won't forget in a hurry!!"